CIRCLEVILLE, Ohio (The Cultivator) – Pizza is a well-loved dish served in many styles with different types of crusts, toppings, spices, and sauces. It's no wonder why it's so popular! When you stop into Gibbys Eatery and Sports Bar, think about making pizza your next choice to order – you certainly won't regret it.
We dined in at Gibbys Eatery to partake in the Pizza Trail Passport challenge, which is being hosted by the Pickaway County Visitor's Bureau. If you're not on the trail, be sure to pick up your passport at the Visitors Bureau!
It's time to not only do an all new format for the Dimple Dash review, but to visit our first #pickawaypizzatrail on the new Pizza Trail from the Pickaway County Welcome Center and Visitors Bureau.

Posted by Dimple Times on Wednesday, July 1, 2020
We ordered one of their traditional pepperoni pizzas on a thin-crust. This crust was crispy and hot, topped with sauce, layers of gooey cheese, and comes with the little pepperoni's that cup when baked. This one-topping pizza comes as part of their lunch special, which you can keep an eye out for their specials on their Facebook page or when you stop in.
To shake things up a little, we ordered one of their three-topping pizzas with a thick crust, all of which came topped with pepperoni's, ham, and banana peppers. A decent amount of toppings was added to the entire pizza and gave each piece taken a fair amount of toppings evenly distributed throughout the pizza.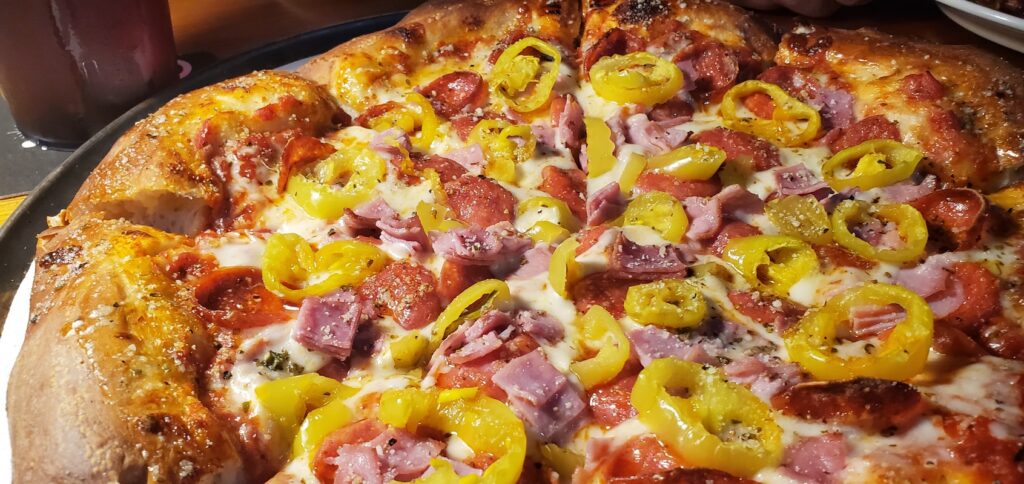 Gibbys Eatery offers an exceptional dine-in experience with their kind waitresses and delicious foods. The atmosphere surrounding you is filled with old sports pictures from past teams from the area, and an exposed brick wall that accents the pictures nicely. The front dining area is great for families who can stop in and enjoy a great meal together, and even order from a special menu just for kids.
As part of our Dimple Dash Review we decided to do it a little different this time.  Here is the video. We would love to hear your thoughts.
More dine-in seating is available in the back section, where guests can even sit at the bar and enjoy a drink.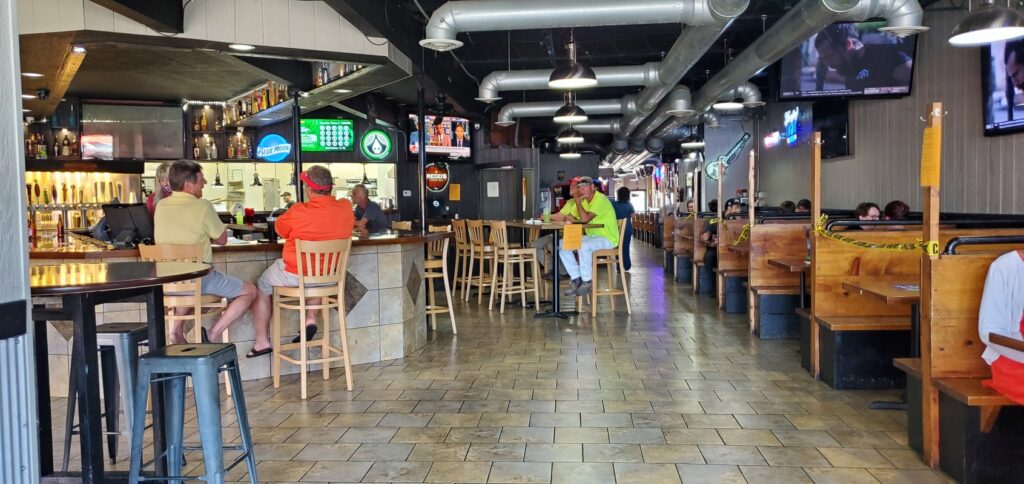 Gibbys Eatery is handicap accessible, with entrances at the front and back that allow for a wheelchair to enter in. Tables are accessible for wheelchairs and the restroom offers a handicap stall.
Gibbys Eatery and Sports bar is located in Downtown Circleville, Ohio, and features delicious foods that are great for lunch, dinner, nights out, or for taking out for carryout.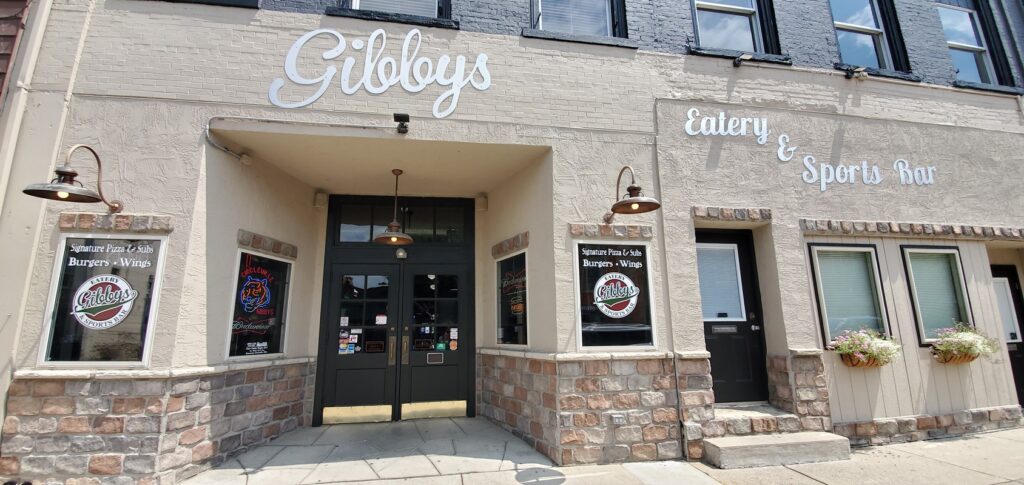 Gibbys Eatery and Sports Bar is located at:
126 W Main St
Circleville, OH 43113
About Dimple Dash Reviews
Dimple Dash is a foodie review of restaurants located in our reading area. This includes Fairfield, Fayette, Pickaway and Ross County but may reach slightly outside those counties too. Some restaurants may be locally owned and some may be national, regional or chain stores. No matter what, our "Dimple Dash" reviews are one of our most popular online topics. We're guessing because everyone loves food!
If you are a business that would like to have a "Dimple Dash" team review your restaurant, bakery, coffee shop or other eating establishment please contact us to find out more information. <<Click Here>>
If you have a suggestion of a restaurant you would like us to check out and possibly do a review for please drop us a note.
Latest posts by Lauren Esteph
(see all)